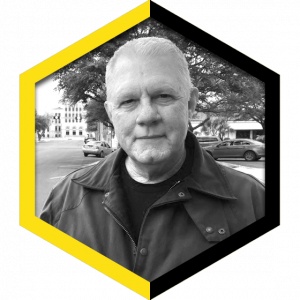 David Nowlin
David Nowlin is the owner of CRC Roofers, LLC and the Climate Right Construction Remodeling Alliance: CRC Painting, CRC Kitchen & Bath, CRC Window Pro, CRC Walls & Rooms, CRC Rooms & Roofs, and CRC Remodel Pro. He grew up in the construction industry, working for his father and uncle, before starting his own construction company in 1984. As a successful contractor, he oversaw thousands of remodeling, new construction and commercial projects spanning most major cities across Texas.
After choosing San Angelo, Texas as his home in 2005, he started an insulated window company which quickly grew into a full-service remodeling business built upon a strong base of repeat customers and referral business. Naturally, this evolved into residential and commercial roofing services for his growing list of satisfied customers.
Over the years, Nowlin learned that it is imperative for contractors to understand city building codes and the permit process. He has years of experience serving on the San Angelo City Planning Commission and as Chairman of the San Angelo Zoning Board of Adjustments. He is also a licensed Texas real estate agent, giving him insight into property values and evolving real estate market trends.
As a concerned citizen and public servant, Nowlin seeks opportunities to make San Angelo the best city he can—whether that is through community involvement, volunteer roles or at the helm of CRC Roofers and Climate Right Construction.
Kirk Allbright
Kirk Allbright is the Operations Director for CRC Roofers, handling roofing repair projects from initial consultation to completion with expertise gained from approximately twenty years in the construction industry. He oversees multiple roofing crews on jobs in San Angelo and the surrounding areas.
His background includes leadership roles at Home Depot, McCoy's Building Supply, Bowman Lumber, and Capital Lumber. With proven success handling floor to roof material takeoffs and job estimates for residential and commercial roofing projects, Kirk knows his business like few others in town.
During his spare time, he is a dedicated coach, working with his son and other youth on winning football and basketball leagues. He also enjoys motorcycle riding with family and friends, and has captured various awards and recognition in rallies and special events.
It is Kirk's continual drive for excellence in every endeavor that make him a tremendous asset to our customers and a key leader within the CRC Roofing and Climate Right Construction organizations.